Jump to recipe
If you've seen my grilled tuna steak recipe, you know I'm a big fan of adding fish to my weekly lineup.
The recipe I'm sharing today is a perfect option for busy weeknights. Tilapia has a nice mild flavor, so it's great for picky palates. Add a crisp coating and a hint of Parmesan, and you have a winner.
I like to pair this fish with homemade mashed potatoes and steamed green beans. Yum!
Ingredients
½ cup Panko or regular breadcrumbs (check for clean ingredients!)
¼ cup grated Parmesan cheese
2 teaspoons Italian seasoning (or 1 tsp each oregano and parsley)
½ teaspoon paprika
3 Tablespoons unsalted butter
1 lb tilapia filets
Instructions
In a shallow bowl, combine the breadcrumbs, Parmesan, Italian seasoning, and paprika. In another shallow bowl, melt butter.
Pat tilapia filets dry with a paper towel. Dip in butter then coat with crumb mixture, pressing crumbs into the filet to help them stick.
Place in a greased baking dish and sprinkle any remaining crumb mixture on top if desired.
Bake at 425° for 12-14 minutes, or until fish flakes easily with a fork and coating is golden brown and crisp.
I like to use these breadcrumbs from Trader Joe's. Clean ingredients, and they crisp up nicely.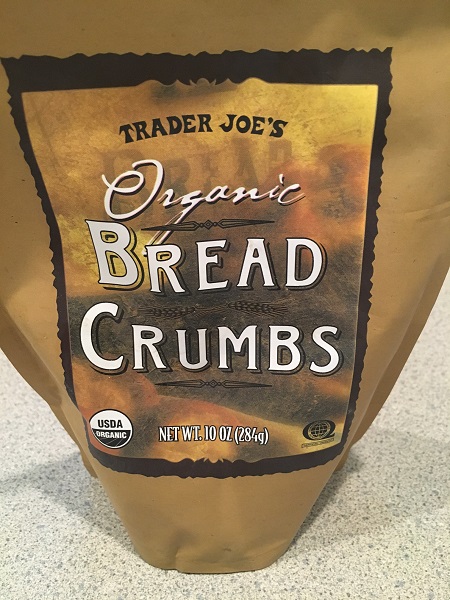 Here are the dry ingredients ready for coating.